Sunset Systems
From OpenEMR Project Wiki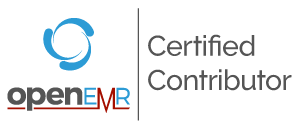 We have been the most prolific contributor to the open source OpenEMR project and its community of users over the past six years, and have the experience and expertise to help you with any desired enhancements and customizations.
Sunset Systems develops and supports free and open source software for practice management and electronic health records (EHR), and provides associated software development, hardware, installation, customization and conversion services worldwide.
For more information visit http://www.sunsetsystems.com/ or send mail to rod at sunsetsystems dot com.