Primary Care Physical Exam
From OpenEMR Project Wiki
This form has the typical defaults for a standard physical exam in a primary care setting pre-set so that filling out the form is only needed for exceptions. Other jump to the "save' button and go. It contains a complete typical systems list with the standard areas covered. Base on the CMS recommendation for physical exams.
Simple install
Expand the attached tar or zip file into the openemr/forms directory

administrator or super-user privileges may be required.
Use the normal Administration->Other->Forms to register, install DB and enable the form for use
Entry Form (Top and Bottom
Lots of information/systems covered in between the top and bottom shots.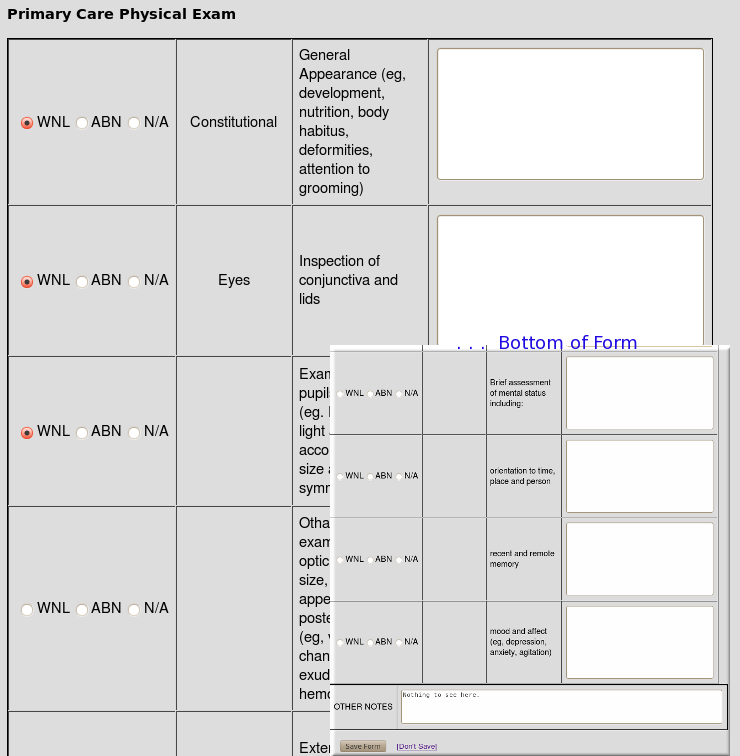 View Form
This is what results in "taking the defaults" + one comment