MedEx
From OpenEMR Project Wiki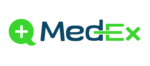 MedEx Communication Service is a commercial messaging module available to openEMR practices utilizing version 5.0.1 and higher.
MedEx Features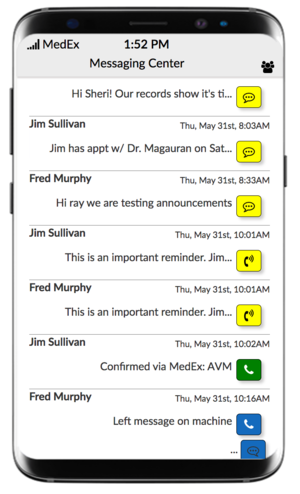 MedEx automates Appointment Reminders and Recalls using phone calls, text messages and e-mails.
Replies from patients are displayed directly in your EHR:
Appt. Reminders in the Flow Board and Calendar
Recall Message in the Recall Board
Both types of messages and their responses also appear in the SMS Bot
The SMS Bot is an openEMR-embedded SMS text device.

Go Green Events convert traditional mailings into digital events.

Announcements: Blast SMS and/or Voice messages to select patients.
Clinical Reminders: Send messages created using the Clinical Decision Rules(CDR) , a powerful OpenEMR resource for creating messages and alerts using an unlimited number of rules generated across the OpenEMR database.
Announcements and Go Green documents can target a broad range of patients or be very selective:
Office location
Provider
Appointment Type
Visit Status
---
MedEx Examples
Example: Appointment Reminders
Choose to send an e-mail reminder 15 days before an appointment in the Calendar, then a text 2 days before. If the patient does not confirm, send a voice message later that day also...

Example: Recall Messaging
Dr. X books three weeks out. Send an e-mail 30 days before the desired appointment date listed in the Recall Board. Two weeks before the desired date, send a text reminder to schedule only if the appointment was not made. If an appointment was made, MedEx auto-deletes the Recall request from the Recall board, so this step would not occur. Instead Appointment Reminders would begin processing!

Example: Go Green Events
When a new patient is scheduled, a Welcome Letter with new patient forms attached or directions to sign-up via your Portal is auto-generated and e-mailed to the patient.
Auto-generate No Show e-mail messages (you can have different letters for each provider and/or each facility).
Send post-visit e-mails for feedback/CQI.
Send pre-printed materials 1 week before a scheduled day-surgery at a specific facility (eg pre-op restrictions, procedure times, post-op instructions, procedure-specific information and directions to the facility)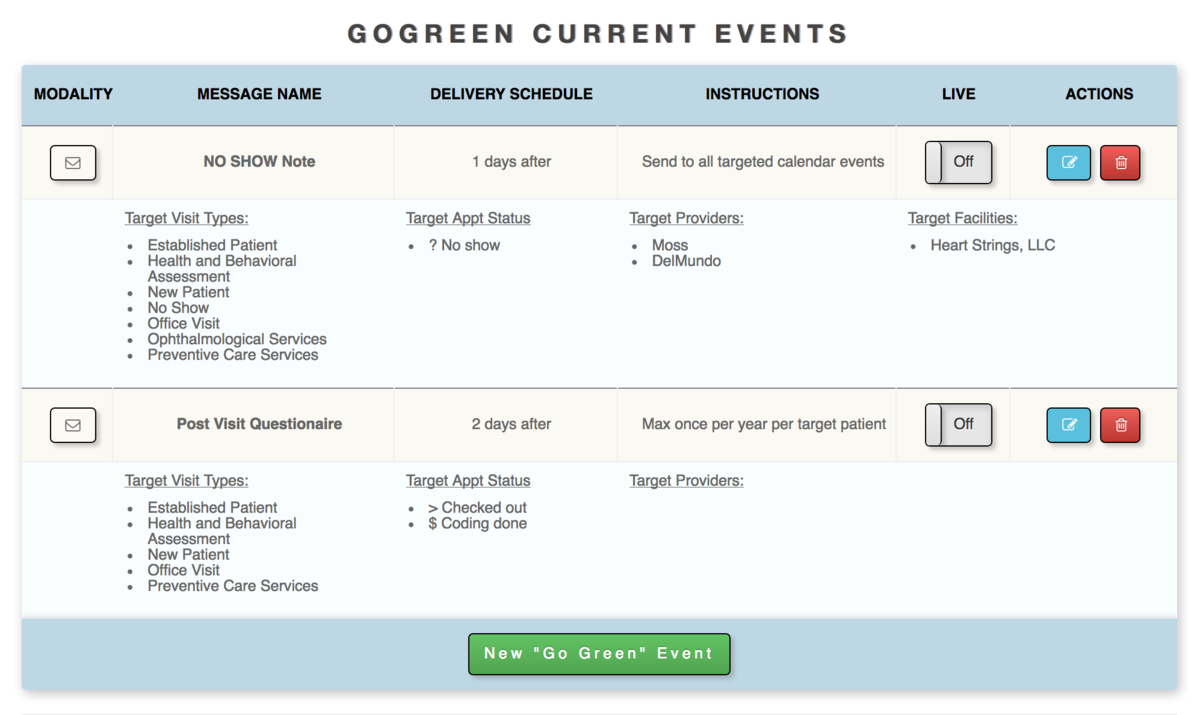 Example: Announcements
Send a text and/or voice message to all patients scheduled tomorrow stating the office is open and despite needing a generator, the tornado did not destroy the building.
Send a text and/or voice message asking all patients of Dr. X scheduled in 5 weeks to call since she will be out of the office at a conference...

---
How-to Activate MedEx in openEMR
1. Navigate to Globals->Connectors and check the Enable MedEx Communication Service box.
2. Refresh/open the Messages tab.
3. Navigate the Messages tab new sub-menu to File->Setup MedEx.

Begin the Sign-up process from within your EHR
Your server must be connected to the internet to create a secure connection to MedEx
Windows servers may need to update their root certificates (see here) to connect securely.

4. Login in to MedEx to configure your services.
5. MedEx will run on your server as a background service.
---
MedEx Notes
If a patient opts-out of one particular type of messaging, MedEx updates this preference in your EHR. If they later change their mind, you will have to manually change their messaging preference in the demographics section Choices.
There is a fee for this service - an alternative method of supporting the integration of open source projects with commercial services through community involvement. Originally at $99/provider/month, through increased community adoption, the rates for the OpenEMR community have decreased to $9.95/month/provider. As adoption increases, prices continue to decrease.
Inquiresupport@medexbank.com about special rates for free or non-profit organizations using OpenEMR.
Rates may vary due to higher transmission costs in some countries.
Text-to-speech services are currently limited to English (Spanish is in Beta).
CAPHS© Surveys are currently in Beta.
MedEx is a strong contributor and supporter of FOSS.