Main Screen & Navigation 4.1
From OpenEMR Project Wiki
A successful login will bring you to the main screen of OpenEMR. The user is presented with two windows, the Calendar, and below that, the Messages page.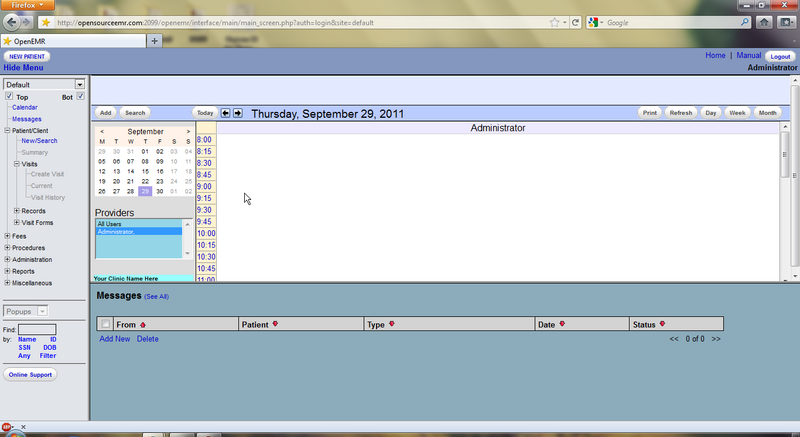 OpenEMR can be configured with your choice of three navigation schemes. Sliding Menu, Tree View, or Radio Buttons. You can specify which scheme you would like to use by going to 'Administration > Globals' and selecting the desired navigation scheme from the 'Layout Style' drop down list.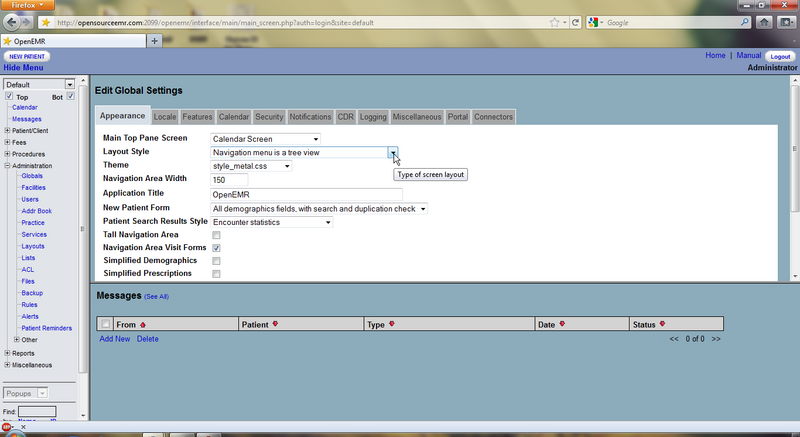 Sliding Menu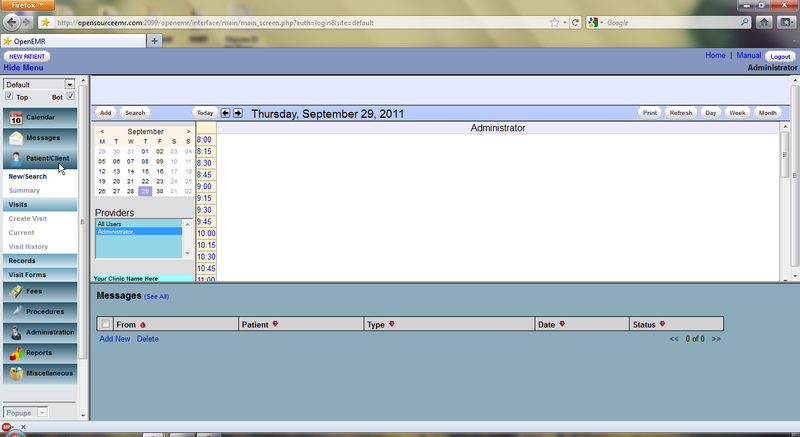 The Sliding Menu option is the default navigation scheme for OpenEMR 4.1. This expanding menu-style navigation scheme presents a hierarchical list of page links on the left side of the screen which can be directed to load in either the top or bottom widow of the main screen.
The patient search function is located below the navigation list on the left hand side of the screen, along with a link to OpenEMR's support page on Sourceforge.net.
Tree View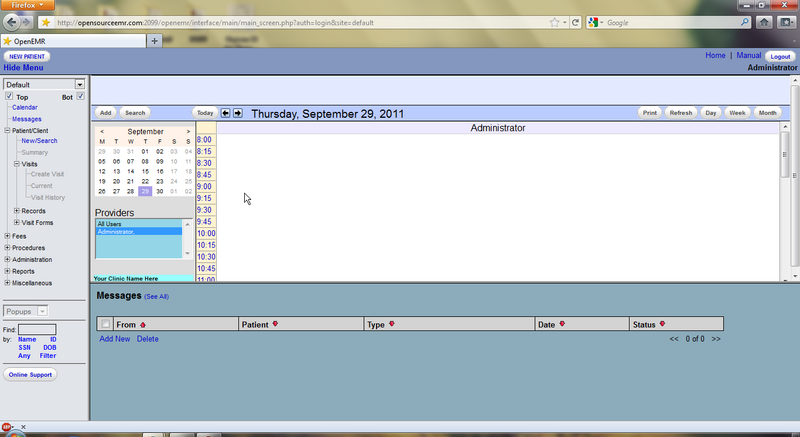 The Tree View navigation scheme presents the same hierarchical navigation list as the Sliding Menu, but without the icons & menu-button styling.
Radio Buttons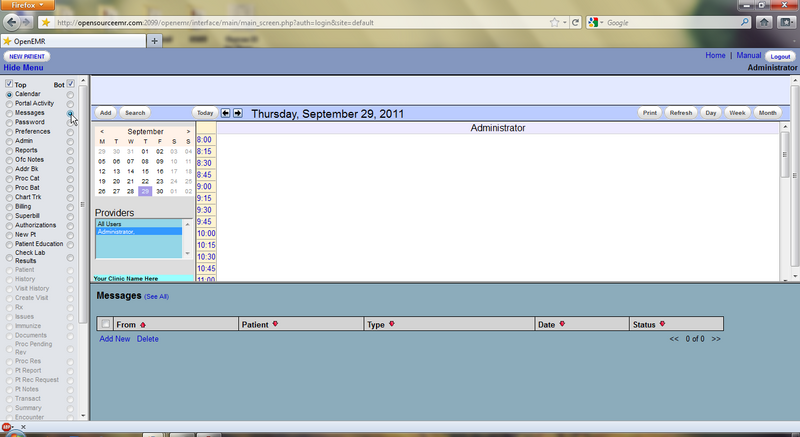 The Radio Button navigation scheme functions similar to the Tree View except that the links are presented as an unordered list, with a series of radio buttons to the right and left of each item.
Selecting the left radio button will load the desired page in the top window, while selecting the right hand button will load the page in the bottom window. You can also disable the top or bottom window by clicking on the appropriate checkbox at the top of the navigation menu (this function is available on all navigation schemes).
For the purpose of this Users Guide we will assume you are using the Tree View navigation scheme. A complete cross reference of menu items for both the Radio Button and the Tree View/Sliding Menu navigation schemes can be found here.