Getting Started 4.2.0
From OpenEMR Project Wiki
<< OpenEMR 4.2.0 Users Guide --- Next: Main Screen & Navigation >>
Getting Started
Getting to the Login Page
Enter in your web browser's address bar the URL of your OpenEMR installation. The URL will be in the fashion of:
with 'servername' being the name of the server where OpenEMR is installed.
If you're logging into OpenEMR on a single computer the URL may be:
If unsure of the URL, check with your computer services Administrator.
See the OpenEMR login page: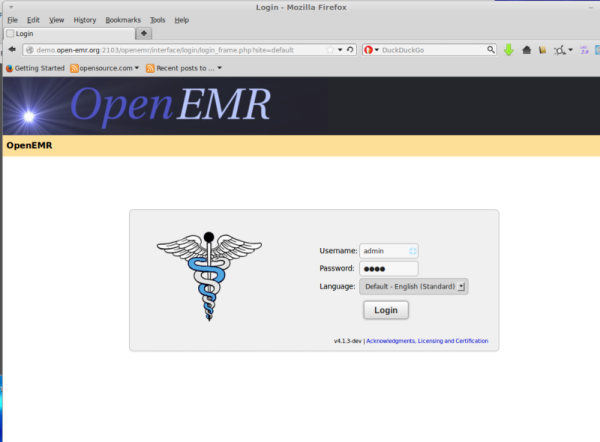 For this demonstration we will login with:
username: admin
password: pass (Note: the password is case sensitive.
If not using English select the language you want to use in OpenEMR: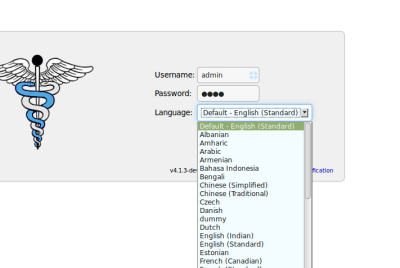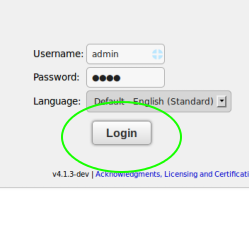 and click the Login button. (circled)


See the main OpenEMR screen (next section)
<< OpenEMR 4.2.0 Users Guide --- Next: Main Screen & Navigation >>