CQMs – record and export (MU3)
From OpenEMR Project Wiki
Clinical Quality Measures 2015 Edition Health IT Certification
C1 (record and export)
Once a user has input or imported data that they would like to export, they will go to Modules-> Carecoordination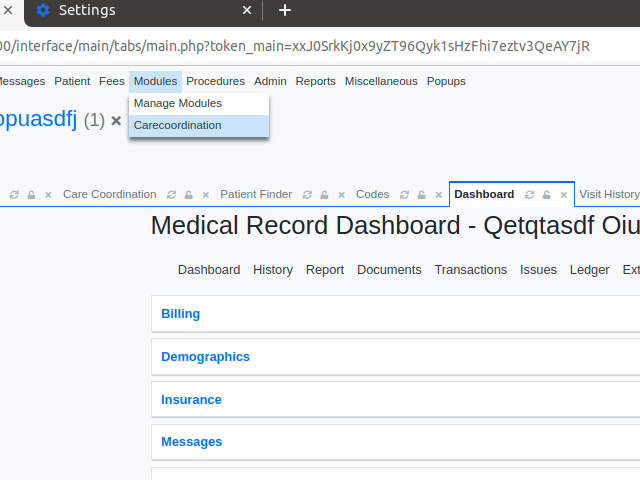 Then they tick the checkbox of the person they would like to export and click the SEND TO button.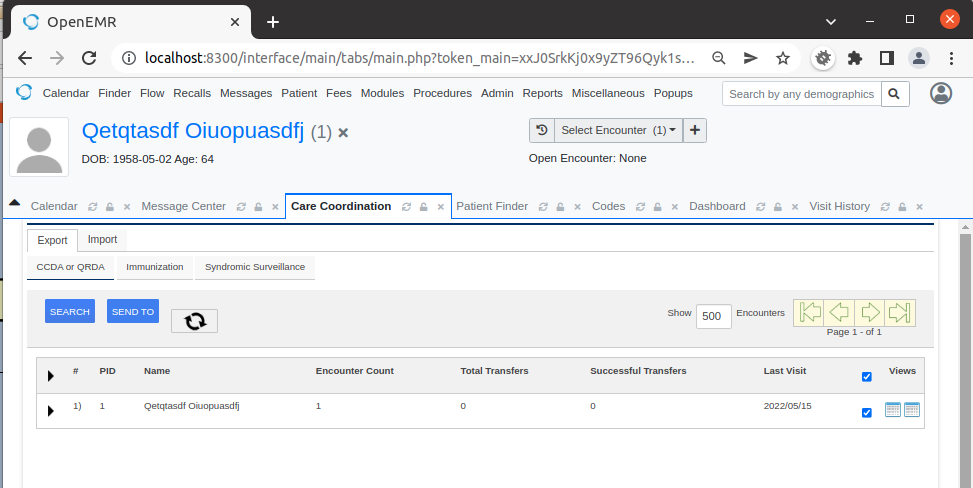 Then they click the Download radio button, and then click the QRDA I radio button and finally select All Measures one per Patient or Patient with all Measures or select an individual meaure or a combination of measures by clicking additional measures while holding the Ctrl key. Finally they click the SEND button which downloads the file to their device.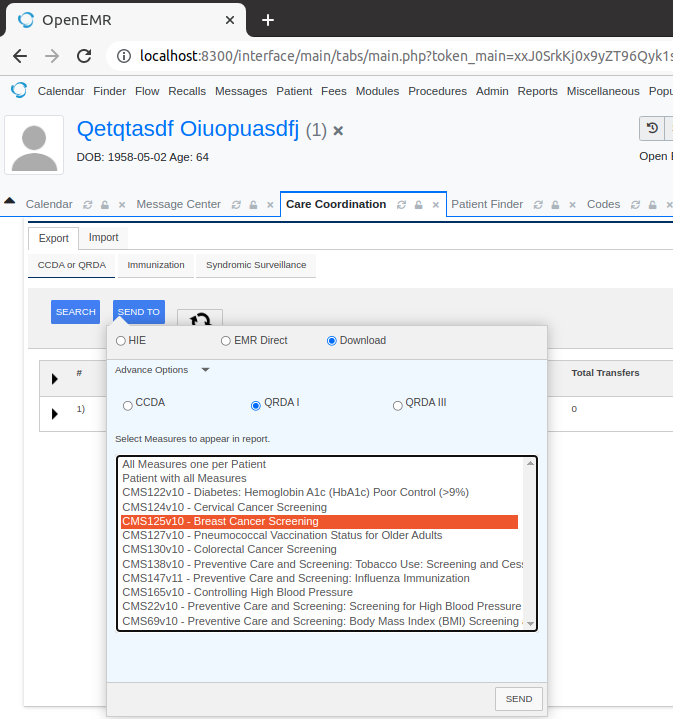 Notes
For a very good explanation of eCQMs and much of the terminology surrounding them the following document from CMS was a valuable read: https://www.cms.gov/files/document/blueprint-ecqm-specifications-testing-standards-tools-community.pdf (Accessed on March 23, 2022).
Found the implementation and requirements guide here: https://ecqi.healthit.gov/sites/default/files/2022-CMS-QRDA-III-Eligible-Clinicians-and-EP-IG-V1.1-508.pdf