OpenEMR Foundation Monthly Conference Call Details
From OpenEMR Project Wiki
Overview
The OpenEMR Foundation board has a meeting monthly and is open to the public. Anyone interested in participating is welcome. Feel free to join anytime. Minutes and of prior meetings can be found on the OpenEMR Foundation Wiki page.
Meeting Date/Time
The meeting is once monthly and on:

Second Wednesday of the month at 6:00 PM PST (Pacific Standard Time).
Meeting Passcode
The call passcode is 989410
How to join the meeting
Join from Telephone
Join from PC, Mac, Linux, iOS or Android
With Zoom App, (download application from computer that you plan to use for meeting. You will be directed to the appropriate download for your OS).

Screenshots are self-explanatory.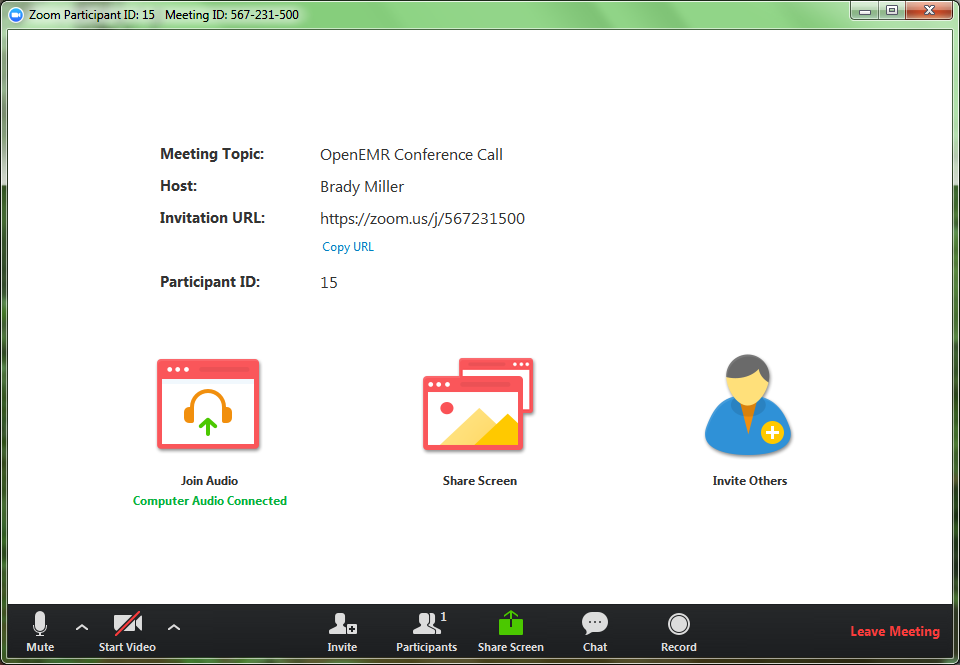 Join from iPhone one-tap
16465588656,567231500# or 14086380968,567231500#
Other ways to join