OpenEMR Features
From OpenEMR Project Wiki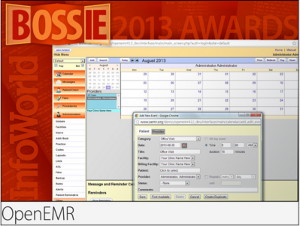 OpenEMR is in need of funding for new development efforts that will benefit outpatient and inpatient users alike. Features include hybrid inpatient/outpatient support, advanced billing, Fast Healthcare Interoperability Resources (FHIR) integration, modern cloud offerings, ability to perform quality reporting, low-cost medical devices connectivity, and other commonly requested solutions. Our vibrant community is dedicated to responding to user needs and setting our priorities to be consistent with the requests of our colleagues abroad. Please consider sending a gift today.
OpenEMR Features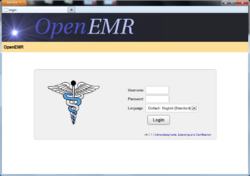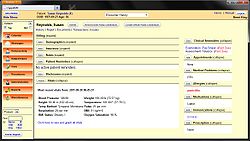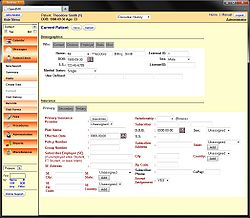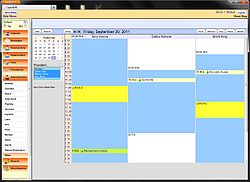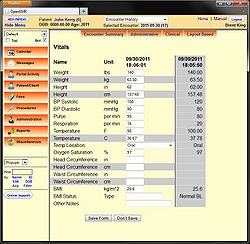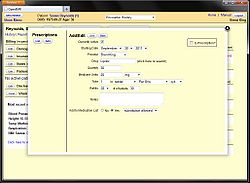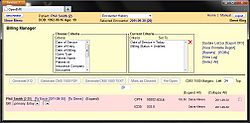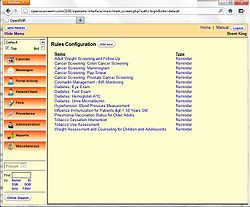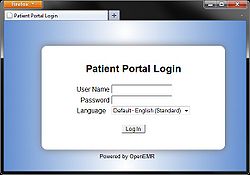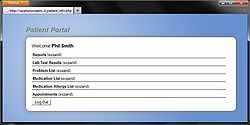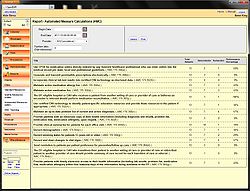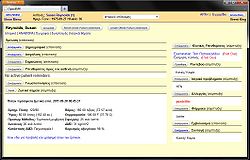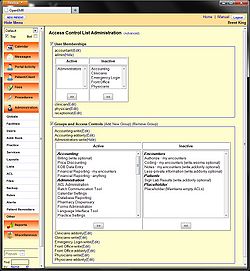 OpenEMR is a Free and Open Source electronic health records and medical practice management application. It is ONC Complete Ambulatory EHR Certified and it features fully integrated electronic health records, practice management, scheduling, electronic billing, internationalization, free support, a vibrant community, and a whole lot more. It can run on Windows, Linux, Mac OS X, and many other platforms. Features supported are listed below:
Free
ONC Certified
Patient Demographics
Track patient demographics

Primary information (name, date of birth, sex, identification)
Marital status
Contact information of patient and patient's employer
Primary provider
HIPAA information
Language and ethnicity
Insurance coverage
Deceased Tracking

Fully Customizable
Patient Scheduling
Compact and flexible appointment calendar
Calendar features include:

Find open appointment slots
Categories for appointment types
Colors associated with appointment types and facility
Repeating appointments
Restricting appointments based on type
Electronic Medical Records
Encounters
Medical Issues
Medications
Immunizations
Forms and clinical notes:

Vitals (growth charts included)
SOAP note
Review of systems
Template Driven Forms

Graphical Charting
Labs
Procedures
Patient Reports
Referrals
Patient Notes
Disclosures
Electronic digital document management
Voice recognition ready (MS Windows Operating Systems)
Paper chart tracking
Electronic Syndrome Surveillance reporting
Clinic Messaging
Dated Reminders
Prescriptions
Online drug search
Track patient prescriptions and medications
Create and send prescriptions
Customizable layout including options for DEA, NPI and state license numbers.
Medical Billing
Flexible system of coding including CPT, HCPCS, ICD9, ICD10 and SNOMED codes, and the ability to add others
Support for 5010 standards
Support for electronic billing to clearing houses such as Office Ally and ZirMED using ANSI X12
Support for paper claims
Medical claim management interface
Insurance Eligibility Queries
Insurance Tracking Interface
Accounts Receivable Interface
EOB Entry Interface
Customizable to work with a clearing house for automated 835 or ERA entry
Physician Reminders
Patient Reminders
Clinical Quality Measure Calculations
Automated Meaningful Use Measurement Calculations
Fully Customizable and Flexible
Reports
Labs
Medical Problems
Medications
Allergies
Appointments
Secure API that Supports Third Party Patient Portals
Reports
Appointments
Patient Lists
Prescriptions and Drug Dispensing
Referrals
Immunizations
Syndromic Surveillance
Pending Procedure Orders
Ordered Procedure Statistics
Paper Chart Tracking
Sales
Collections
Insurance Distributions
Insurance Eligibility
Supports use of multiple languages within the same clinic
Currently Supported Languages:

English (American)
English (Indian)
Arabic
Bahasa Indonesia
Chinese (Simplified)
Chinese (Traditional)
Danish
Dutch
German
Greek
Italian
Persian
Portuguese (Brazilian)
Portuguese (European)
Russian
Spanish (Latin American)
Spanish (Spain)
Turkish
Ukrainian
Vietnamese

Any language can be added and translated in a Collaborative Google Docs Spreadsheet maintained by the OpenEMR community
Fully supports UTF-8 encoding
Security
Remotely accessible from any modern web browser with a suitable security certificate installed
Support
Community
Dedicated to guarding OpenEMR's status as a free, open source software solution for medical practices.
Thriving and enjoying some of the broadest user support and developer support.
OpenEMR is the most popular free electronic medical records in use today with over 4,000 downloads per month.
More than 82 developers/companies have contributed code to OpenEMR.
OpenEMR codebase is openly improved on a daily basis.